Another great rock n roll band you'll never see.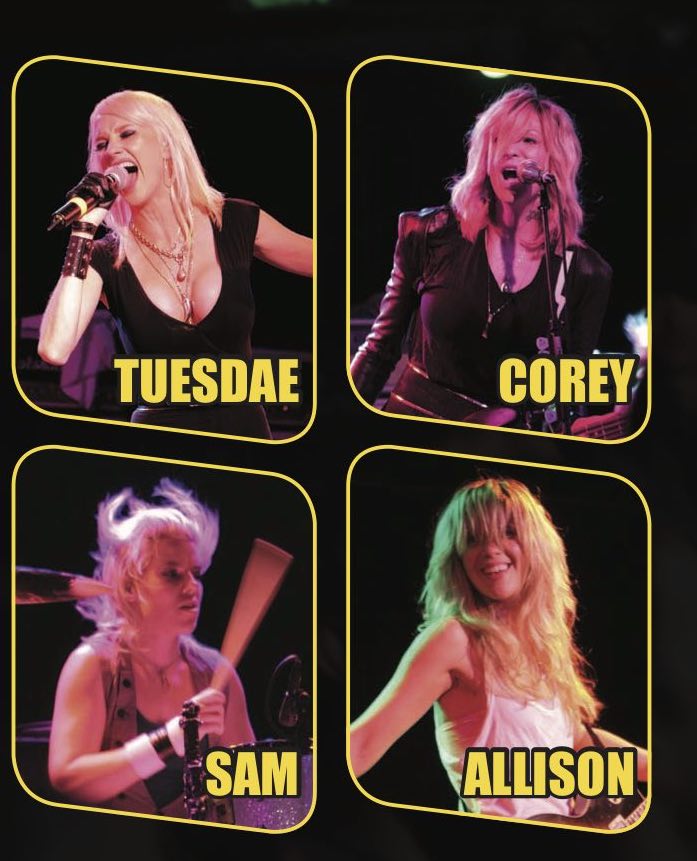 The Chelsea Girls were brought to my attention, at first, by Lemmy Kilmister of Motörhead. He had them opening up for him on his last run of shows through southern California. Then, a few weeks later, I was contacted about them by their publicist – Alexandra Greenberg over at MSOPR. She gave me the info on the band and I learned that these ladies played covers of all your favorite Hard Rock / Metal songs. AC/DC, Guns 'n Roses, Judas Priest, etc…
So, I went down and checked out their show at the Roxy in Hollywood. Fuck Yeah! These four sexy-ass ladies really rocked me hard! Well, unfortunately, the band did not last long.
Our intentions at ChopperHead was to do a full-blown photo shoot featuring these musically and sexually irresistible women in all their glory with some cool-ass choppers. I want all you brothers out there to know that I was not gonna let you down.
I had the baby oil, my book on hypnosis, some great ideas for provocative poses with their instruments and an assortment of things hatched out in my perverted mind. It was to be the best foursome or fivesome (I have to include myself) ever in the pages of ChopperHead Magazine. Since this is not going to happen now, I will do my best to describe a live Chelsea Girls show that you shall never see.
You immediately cannot miss founding member and fantastic bass player, Corey Parks. She is basketball tall and has a lovely set of BamBams. Mama knows how to rock hard on that bass and dose out the Rock and Roll attitude.
Then, as your eyes relax into her all-consuming glory, your hard, stiff attention is directed to the seductive crunching guitar sound of Allison Robertson. Her hands are in constant motion as she moves them quickly up and down the shaft of the guitar neck, squeezing out an eruption of sounds that creates ecstasy to my ears.
As my senses start to build into an anxious state of arousal, I feel a sensation of pounding vibration running through my body and I realize that is the pounding beat of Samantha Maloney on drums. My eyes are now watching Sam as I see her hands tightly gripped around each stick, banging the tips of their heads into the skins of her drums.
I am now preparing to let myself completely go, then I hear a strong, soothing voice that roars with unbridled passion – it's Tuesdae! The lead singer of Chelsea Girls. She holds seven inches of microphone in one hand as she places it close to her lips, almost letting it penetrate her mouth as she pleases my ears with her vocal prowess.
That's it! I can't resist the musical strength of these women any more and I let myself release a joyous load of orgasmic applause to this foursome of strong, talented musicians. As their show ends, I feel euphoric and satisfied, wanting do it with them all over again.
Words – T.S.